Elayne Posted on March 26 2022
In a long life, she uses love and gently accompanies you at all important moments of your life. Every mother is ordinary and great. She is as gentle as water and as moving as a diamond.
This article will introduce you to some gifts that we are selling for your mother:
1. Cartier - Ballon Bleu de watch - W4BB0024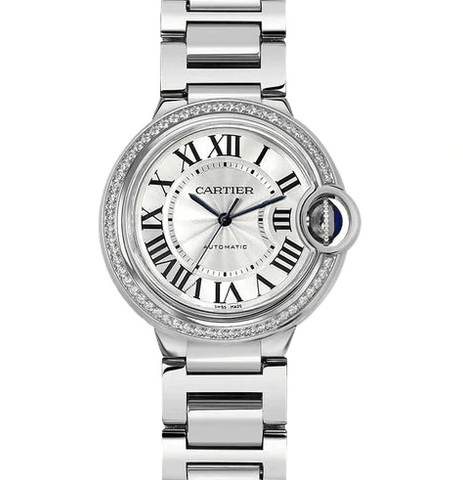 Besides flowers, cakes, watches can also be given to mother. The watch being sold on our website comes from Cartier . The dial of the watch is inlaid with 54 brilliant-cut diamonds. The overall design of the watch is simple and generous, and the color is relatively low-key and calm. It is very suitable to give it to the elders as a gift.
Detail:Silver guilloché dial. Blued-steel sword-shaped hands. Sapphire crystal. Steel interchangeable bracelet. Case thickness: 12.1 mm. Water-resistant up to 3 bar (approx. 30 meters/100 feet).
2. Jaeger-LeCoultre REVERSO ONE Monoface - Q3288420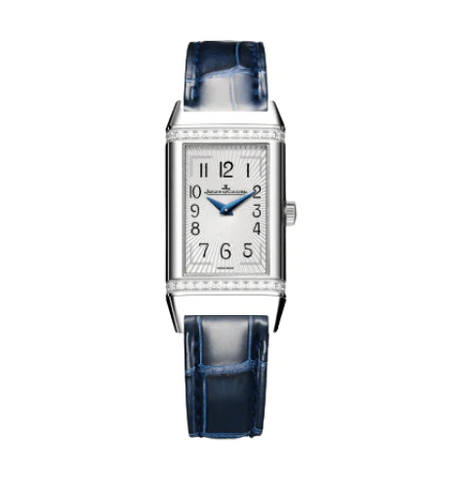 So delicate with its long lines and diamond setting, the stainless steel Reverso One watch possesses a timeless femininity that flatters graceful wrists. Its reverse, like a blank page, is ready to receive a secret engraving. Such a rectangular watch is not only delicate, but also shows a gentle temperament. Every mother has a gentle side. With the ornament of this watch, the gentle atmosphere is more obvious.
3. Pave Eternity Round Diamond Ring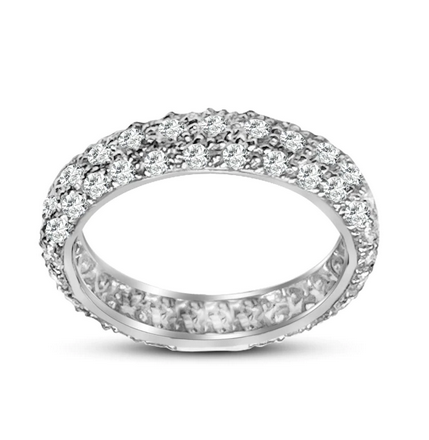 This ring is simple and generous in shape and covered with diamonds, which is as dazzling as the mother's love for her children. It is recommended to buy and give this precious love to the mother.
4. Chopard Imperiale Necklace - 799204-5001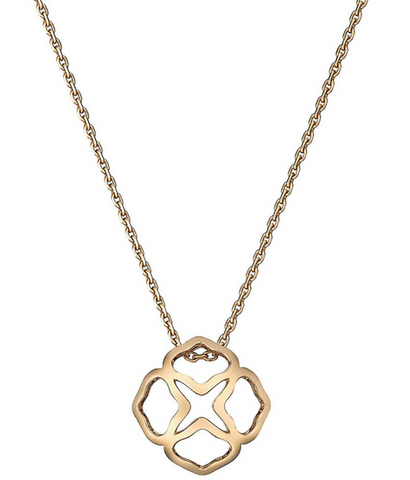 This 18K necklace made of rose gold has a unique shape. It is in the shape of flowers and blooms like maternal love. The fine chain is simple and generous, dotted with flowers. It looks very elegant and suitable for mothers.
5. Baume & Mercier Promesse - Watches MOA10238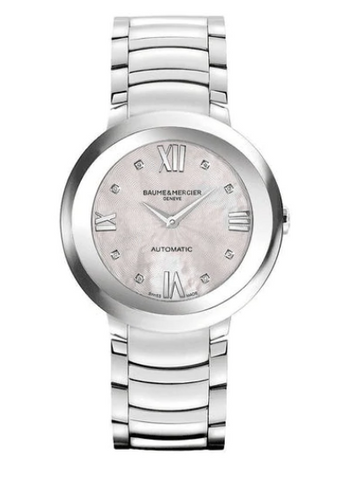 This women's mechanical wristwatch belongs to Promesse series. It adopts automatic mechanical movement and 25 gemstones. White Pearl fritillary dial with carved abalone pattern, silver toffee needle, Roman numerals and bar scale time scale. The round stainless steel case makes this watch fashionable and beautiful. Giving mom such a watch can not only make mom wear it as an ornament on her hand, but also make it convenient to watch the time. For example, it is very convenient to remind mom of working time or when mom goes to the kitchen to cook. Every minute with mother is happy.
6. Chopard Happy Hearts White Gold Diamond Earrings - 837482-1002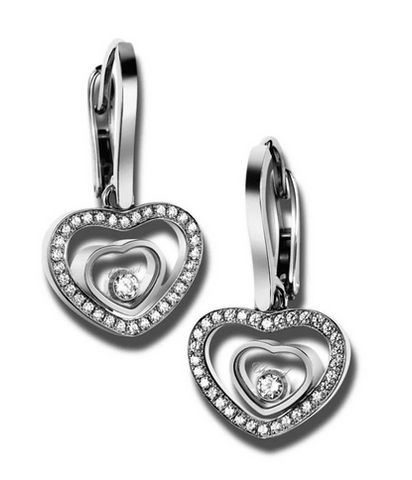 This earring is in the shape of love, with love embedded in the middle. There is a diamond in the middle of love. The shape of this double love is very similar to that of a mother who surrounds and takes care of her child with love, so that the child can grow up healthily and happily. The overall design is filled with an atmosphere of love. The outermost circle of love is full of small diamonds, glittering and moving like maternal love. There is no doubt that mothers will be very surprised and moved when they receive this gift.
7. Cooper Jewelers - Three Row Crossover Pave Diamond Band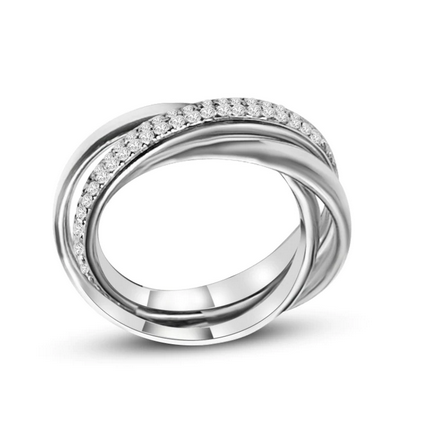 This ring consists of three rings intertwined with each other and dotted with small diamonds. This ring is suitable for elders and symbolizes family unity. Moreover, unlike other rings, this ring is not so monotonous, novel and unique. It will be a great holiday gift.
8. Chopard HAPPY CURVES NECKLACE - 819390-9001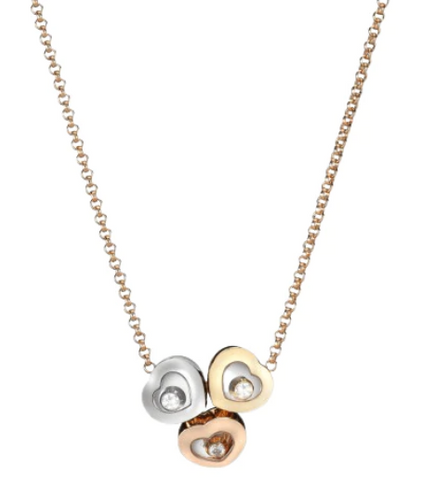 Three hearts come together in a trilogy of love and light. Combining 18k white gold, rose gold and yellow gold and suspended from an 18k rose gold chain, each of these glowing hearts holds a freely moving diamond, dancing in a joyous display of freedom. At the same time, this necklace also symbolizes the family around together, like children accompanying their elders. Such an ingenious necklace is a good choice as a mother's Day gift.